Privacy policy

The Roughley Trust is committed to protecting our visitors' privacy and does not sell, rent, loan, or otherwise share any information about them.

Like all organisations with a website, we receive standard tracking data when you visit our site. Information from your browser, including your IP address, pages visited, the length of time you spend on our site, and files you download is recorded in our website server logs. We use and analyse this data to develop site content. However, no personal information is collected during the tracking process.
We do not sell, rent, loan or otherwise share any personally identifying information or information of any kind that a user provides.

The Roughley Trust provides links to external websites. Unless we expressly state otherwise, we make no representations whatsoever concerning the content or privacy policies of those sites.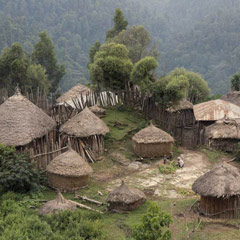 Tree Aid